For our Fall story time Miss Lori and I decided that we wanted our theme to be "Our Favorite Things."  This week I chose to do a beach themed storytime.  Here's how it went –
OPENING SONG: I like to start each storytime with an opening song.  I feel like it helps the kids get some initial wiggles out and lets them know we are about to start.  So this week I started with Hands Go Up.
MEMORY BOX: I found this great idea over at Abby the Librarian and have been using it for a few story time sessions now. The kids love it and it's a great way to introduce the theme for the week.  This week we had the beach in a bag.
THE BOOKS: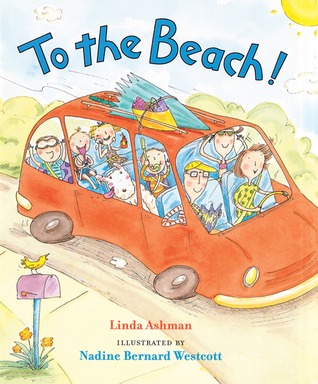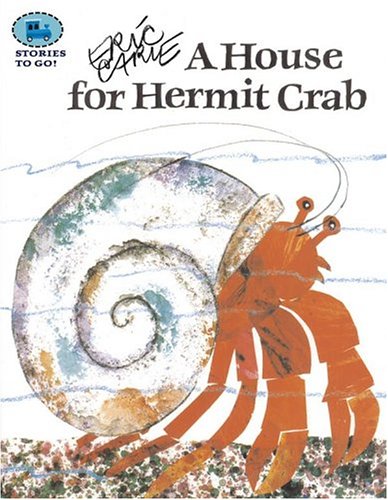 How Will We Get to the Beach by Brigitte Luciani
Beachcombing: Exploring the Seashore by Jim Aronosky
To the Beach! by Linda Ashman
A House for Hermit Crab by Eric Carle
The kids loved How Will We Get to the Beach?  Some groups needed a little reminding about what items she began with but they all really liked it.  I didn't have this book in my collection and was able to borrow it from the story time collection from a neighboring library.  It is definitely one that we will add to our own collection.
EXTENSION ACTIVITIES:
Song: Crabs are Crawling
Crabs are crawling
on the rocks.
Watch out for their pincers.
Snap, snap, snap
Source: Jbrary
This song was awesome and perhaps my favorite part of the entire story time.  The kids and moms loved it.  I thought it would be fun to have the kids think of other animals that we might find on the beach or in the ocean.  I got everything from dolphins and whales to elephants and giraffes.
Flannel Board: 5 Little Jellyfish
5 little jellyfish swimming by the shore,

the yellow one got lost and that left 4.
4 little jellyfish swimming in the sea,
the blue one swam far, far away and that left 3.
3 little jellyfish in the ocean so blue,
the pink one took a seahorse ride and that left 2.
2 little jellyfish swimming in the sun,
the polk-a-dot one took a dive and that left 1.
1 little purple jellyfish swimming just for fun,
it was time for him to go home and that left none!
ART PROJECT: 
I found this project on Crafts by Amanda and just had to make it.  They turned out super cute!